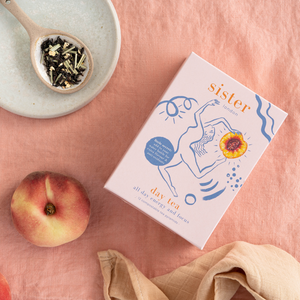 Day Tea - Whole Leaf Silky Pyramids
Sale price Price $8.00 Regular price
Keep your mind alert and focused as you sip this energising tea. Blended with full leaf Assam and Ceylon tea leaves with fruity notes of peach and a pinch of Argentinian mate to keep you going though the day.
Little secret: drop a tea bag into your water bottle for extra flavour and antioxidants.
Ingredients: black tea, orange peel, lemongrass, yerba mate, natural flavouring
To make a perfect brew: 1 tea pyramid per cup. Best brewed in hot water for 3-5 minutes.
One pack contains: 12 biodegradable silky pyramids. Net weight: 33.6g